Welcome to Window Cowboys Local Pressure Washing Services
Pressure Washing Service
Window Cowboys, Pressure Washing service Corona, Norco, Eastvale, CA loves to give your home real curb appeal.
Have you been asking friends or searching Google trying to find the perfect Company to tackle those dirty walls, concrete, or even patio furniture? Are you concerned about it being safely pressure washed without removing the paint? If the answer is yes, then you have come to the right place!
Firstly ,a good pressure washing of all your hard surfaces can totally transform the look of your house. Secondly, it can add literally thousands of dollars to the selling price.
In summary, Window Cowboys, has the experience and the know-how to safely and effectively pressure wash a variety of surfaces without harsh chemicals a majority of the time, therefore preserving all your plants, flowers, and lawns.
Complete Exterior of house

Complete exterior of commercial buildings

Driveways, walkways, decking

Building signs, Awnings

Patio furniture

Mold, mildew

Roof tiles

Construction sites

Soft pressure house wash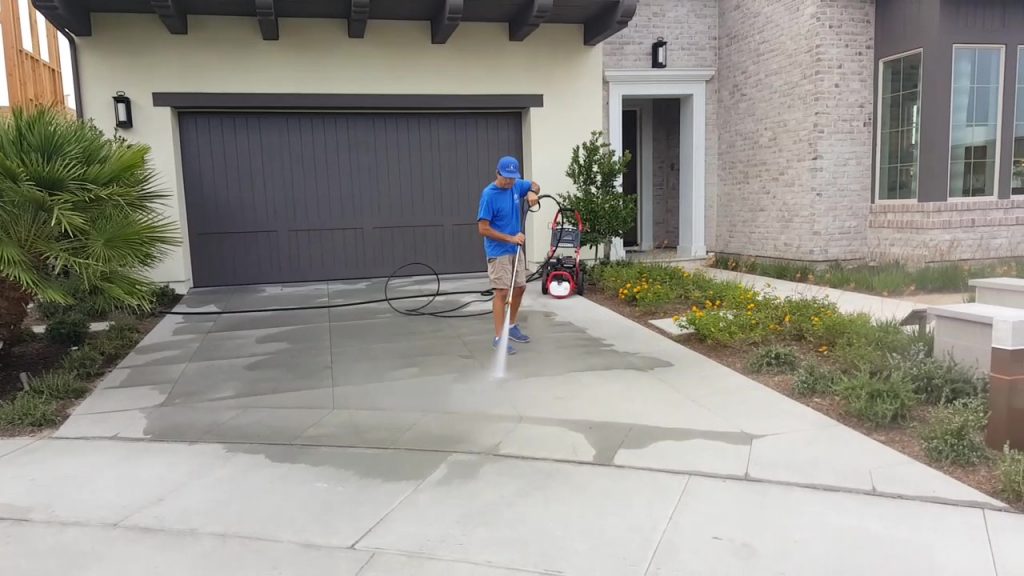 Pressure Washing Service Corona, Norco, Eastvale, CA
Here's what a recent customer had to say!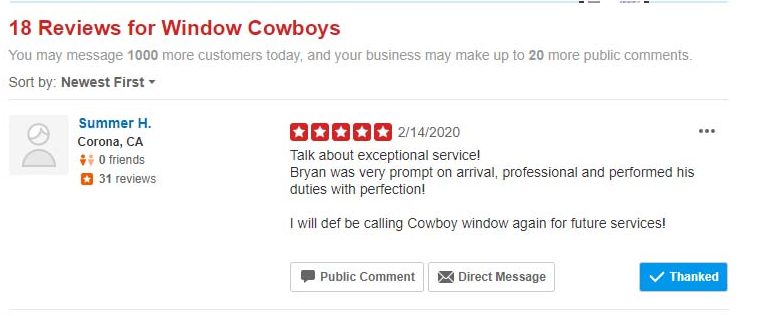 Not only is Pressure washing is a powerful cleaning method but also uses high-pressure water to remove dirt, grime, and other substances from various surfaces. If you're looking for a professional pressure washing service in Corona, Norco, Eastvale, Chino, Ontario, or other nearby areas, you can count on us to get the job done right. Moreover, our team of experienced technicians use state-of-the-art equipment and techniques and consequently delivers the highest quality results.
Whether you need to clean your residential home, commercial building, or industrial property, we have the tools and expertise to tackle even the toughest cleaning challenges. Our pressure washing services are without a doubt, the most ideal for removing stubborn stains, dirt, and grime from a wide range of surfaces, including siding, decks, sidewalks, driveways, patios, roofs, and more.
In addition to being an effective cleaning method, pressure washing is also environmentally friendly. Furthermore, unlike harsh chemicals, high-pressure water is a natural and safe way to clean your property, and consequently, it doesn't harm the surrounding landscaping.
Firstly, if you're in Corona, Norco, Eastvale, Chino, Ontario. Contact us today, to schedule your local pressure washing service. Secondly, We're dedicated to providing top-notch cleaning services that exceed your expectations. In summary, Window Cowboys is the logical choice in affordable local pressure washing services guaranteed.
#PressureWashingCorona #PressureWashingNorco #PressureWashingEastvale #CoronaPowerWashing #NorcoPowerWashing #EastvalePowerWashing #CommercialPressureWashingCorona #ResidentialPressureWashingNorco #DrivewayPressureWashingEastvale #DeckPressureWashingCorona #SidewalkPressureWashingNorco #RoofPressureWashingEastvale #HousePressureWashingCorona #BuildingPressureWashingNorco #FencePressureWashingEastvale