Welcome to Window Cowboys Window Cleaning In Corona CA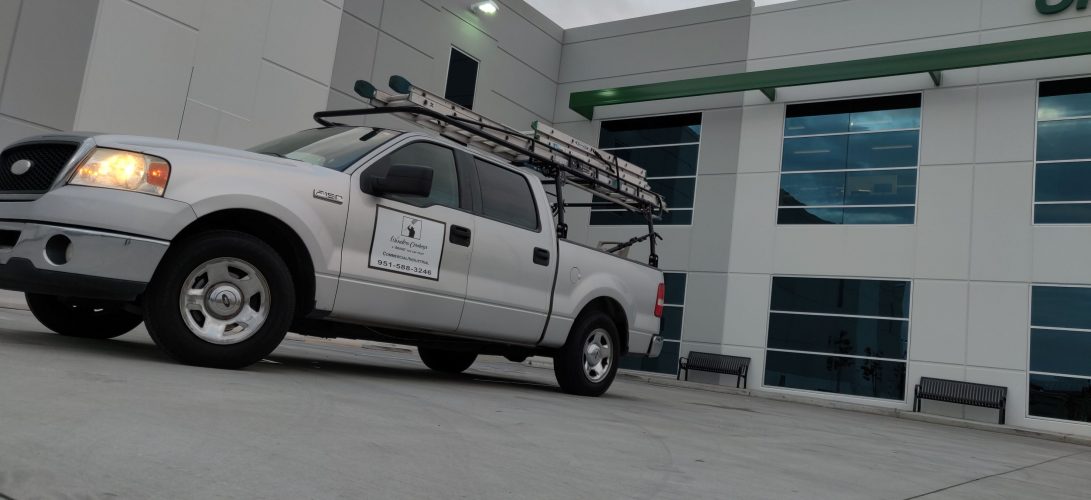 Window Cowboys proudly serves our clients with premier Window Cleaning in Corona Ca, Furthermore we provide pro gutter cleaning services, pressure washing, solar panel cleaning in Corona, Norco and Eastvale Ca
Window Cowboys, Window Cleaning Corona, Ca specializes in Residential and Commercial window cleaning , gutter cleaning, pressure washing, and solar panel cleaning as well as glass and shower door cleaning throughout Riverside County and Orange County since 1999. We are a family owned and operated company, where we love our community while providing great service to our clients.
Window Cowboys exterior and interior window cleaning corona ca utilizes "Pure water glass cleaning". This is similar to a spot free rinse at the car-wash or a reverse osmosis purification. It is done with a brush. Made specifically for glass. The deionized water is fed through the brush, washing the glass and frames and exterior track together. This ultra pure water will dry spot free, keeping the windows cleaner longer since there isn't a soapy residue to attract pollutants.
When done properly, there will never be any squeegee lines or streaks or spots.
Also this method allows us to reach your windows on the upper floors without using ladders in most scenarios. So we're safe and sound and on the ground while still leaving your windows looking absolutely amazing.
Should I do it myself?
With everything else you have on your to-do list, why worry about trying to wash your windows yourself?
Window cleaning can be frustrating by the average DIY'er. Since most of the time, they will still look mysteriously streaky or you are unable to safely reach everything you would like clean. Forget about trying to clean them from an extension ladder, too dangerous!
Let Window Cowboys take care of this dreadful task for you! We clean all types of interior and exterior windows and can meet all budgets.
Your Business will Sparkle!
When it comes to your business, what is more important than what your customers think? Set a great impression with your finger print free windows and glass doors. We can make all of the windows in your business sparkle!
Our crew wears uniforms, maintains professionalism, and is easy to work with. Firstly, it's our obsession to spark joy in our clients and secondly, be thrilled with all their glass surfaces.
Customer Guarantee of Excellence
Our mission is crystal clear: spark joy with sparkling glass, as well as clean concrete surfaces along with renewed patio furniture throughout your property. We will deliver superior service to every customer, every time or you don't pay!
Our level of service we provide enhances the quality image of our customers. Clean windows and panes can make a huge difference in the atmosphere of your home. Therefore it can be an essential element in the appearance of your business. Your windows will be cleaned by insured, well trained, professional window cleaners.
Let Window Cowboys gives you the relief of never having to deal with any hard to reach spots or super high panes. That's just plain unsafe if you're not a pro..
You will also have the benefit of flexible scheduling. Also we accept all major credit cards.
Call Window Cowboys, Window Cleaning Corona Ca, Norco, Eastvale for window washing, pressure washing, gutter cleaning & solar panel cleaning. Let's brighten your world today!
Window Cleaning Corona Ca , Norco, Eastvale, Ca.