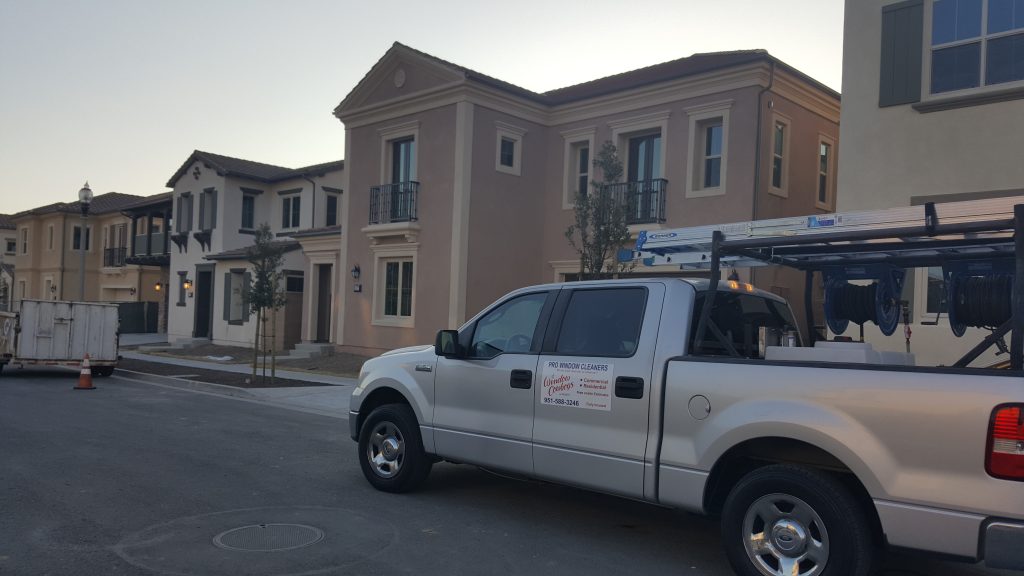 Welcome to Window Cowboys |Window Cleaning Service Serving Corona, Norco, Eastvale, Ontario, Chino Hills, CA
Why choose Window Cowboys for your Window Cleaning Service
Window Cowboys Window Cleaning service serving Corona, Norco, Eastvale and Ontario, CA uses a modern method using Pure water similar to a spot free car wash. Washing the glass and frames as this ultra pure water will dry spot free and keep the windows cleaner longer. This allows our technicians to clean your windows without putting ladders up so we're safe and sound and on the ground leaving the windows looking absolutely amazing. We are insured for your protection as well as ours.
Your Home
With everything else you have on your to-do list, why worry about trying to clean your windows on your own? Window cleaning can be frustrating because most of the time, the windows still look streaky or you are unable to safely reach everything you would like clean. Let Window Cowboys Window Cleaners take care of this time cumbersome task for you! We clean all types of interior and exterior windows up to 5 stories. We also clean, gutters, solar panels, and more! We are committed to excellence your satisfaction!
Your Business
When it comes to your business, what is more important than what your customers think? Give them yet another reason to be impressed with your well-maintained windows and glass doors. We can make all of the windows in your business sparkle! Our cleaners are insured for your protection. We are uniformed, professional, and easy to work with – no written contracts are required! As a business, we understand how important it is that our customers are happy so, as always, we are committed to excellence and your satisfaction!
Customer Guarantee of Excellence
We guarantee to provide the highest value in window washing service. We will deliver superior service to every customer, every time or you don't pay!
We know the level of service we provide enhances the quality image of our customers. Clean windows can make a huge difference in the atmosphere of your home, and it can be an essential element in the appearance of your business. Whether at work or at home, you can rest assured that your windows will be cleaned by an insured and bonded professional window cleaners.
We can also clean & maintain your rain gutters, solar panels, concrete surfaces, exterior stucco with the utmost care.
When you choose Window Cowboys, you won't have to deal with the hassle of those hard to reach spots or 5th story windows on your building. You will also have the benefit of reliable scheduling plans, and we accept all major credit cards. Let the "Brand" you can trust in window washing brighten your world today!