Welcome to Window Cowboys Residential Window cleaning near corona, Ca
About Us
Firstly Window Cowboys Residential Window Cleaning near Corona, Ca is not only family owned but also family operated local window washing business and secondly,was founded by Bryan de la Puente in 1999 with nothing more than a few basic window cleaning tools and a dream being free from the constraints of corporate life.
Through much trial and error and a massive economic recession, Window Cowboys continued to persevere and not only survived, but also grew into an extremely reliable brand in the industry.
Window Cowboys Residential | Commercial Window Cleaning near Corona, Ca specializes, not only in Residential, & Commercial window cleaning ranging from ground level but also all the way to 5 story buildings.
Not only do we safely utilize lifts to go much higher but also, remain OSHA compliant, when necessary.
We offer many services including :
Exterior / Interior window cleaning

Screen cleaning

Sills / tracks / frames

Hard-Water spot removal

Glass restoration

Gutter cleaning & repair

Pressure washing

Solar Panel cleaning

Roof cleaning

Soft house & roof washing

Removing cob-webs from fixtures and stucco

Facilitating screen repair or replacements

Facilitating Window repair and replacement

Scratch removal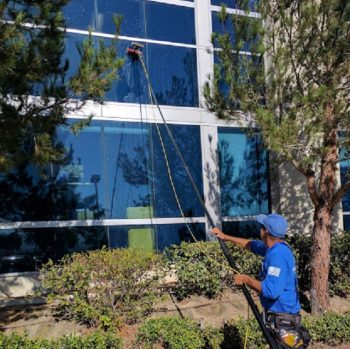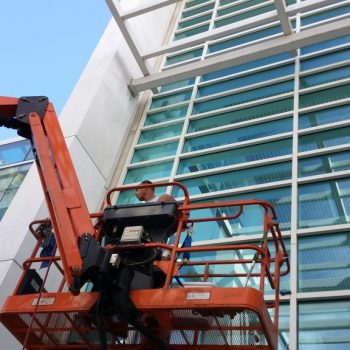 Vision
Firstly, to provide Home & Building services and secondly. To be a philanthropic Company that will be remembered as a contributor to society and additionally, to the industry. Furthermore, to teach, inspire and empower generations to come about the ever changing business and career landscape through our free content available at no cost.
INNOVATION
Window Cowboys Residential | Commercial Window Cleaning, Corona, Ca strives to bring the latest, greatest and safest methods to our customers and be a leader in the industry as well as continuously find new ways to add value to the client whenever and wherever we can.
Mission
Our, philosophy and top priority at Window Cowboys is not only to be just as relational as transactional ,but also, to be just as philosophical as we are practical. We always remember that we are in the service industry, Moreover, Cowboys are not only not afraid to get their hands dirty but also will always tip their hat and futhermore… do it with a smile!
Proudly Serving Corona, Norco, Eastvale, Riverside, Yorba Linda, Anaheim, Anaheim Hills, CA