(951) 588-3246
Residential – Commercial Window Cleaning Services
Welcome to Window Cowboys Window Cleaners, We are your local window cleaners serving Corona, Norco, Eastvale, Yorba Linda, CA.
Call us today for a free on-site estimate!
951-588-3246
If you're looking for reliable insured, local residential – commercial window cleaning services, you've come to the right place.
Window Cowboys Window Cleaners has been making glass shine throughout Riverside County and Orange County since 1999
Having your windows professionally cleaned on a regular basis is an important part of protecting your real estate investment. Neglecting your windows for an extended period of time allows environmental pollutants and chemicals to build up on the glass. These contaminants will eventually chemically bond with the glass, causing extensive stains damage which is expensive to repair.
Things to look for in your Residential – Commercial Window Cleaning Services
Will they open each and every window to clean your sills and tracks? (Most window washers never even crack open a window)
Do they actually wash and scrub your screens rather than simply brush or wipe them off? It makes no sense to have clean glass and dirty screens.
Do they look professional and are they wearing a company uniform? If the window cleaning company is not willing to invest in looking professional, then they're most likely in this for the short term. Unfortunately, there are a lot of part-timers in the window washing world.
Require plenty of references. A professional and reputable window cleaning company should be glad to produce them for you.
Are they insured? Stuff happens. You should be fully protected in case of unforeseen situations. (As a side note, we've never had a claim)
You'll know where you're hard earned money went when we come through. If this sounds personal, it's because it is to us. We never lose sight of the fact that we are in the Residential Window Cleaning Services industry. You'll know we love what we do from the moment you make contact with us.
Our Residential Window Cleaning Services Include:
Interior Window Cleaning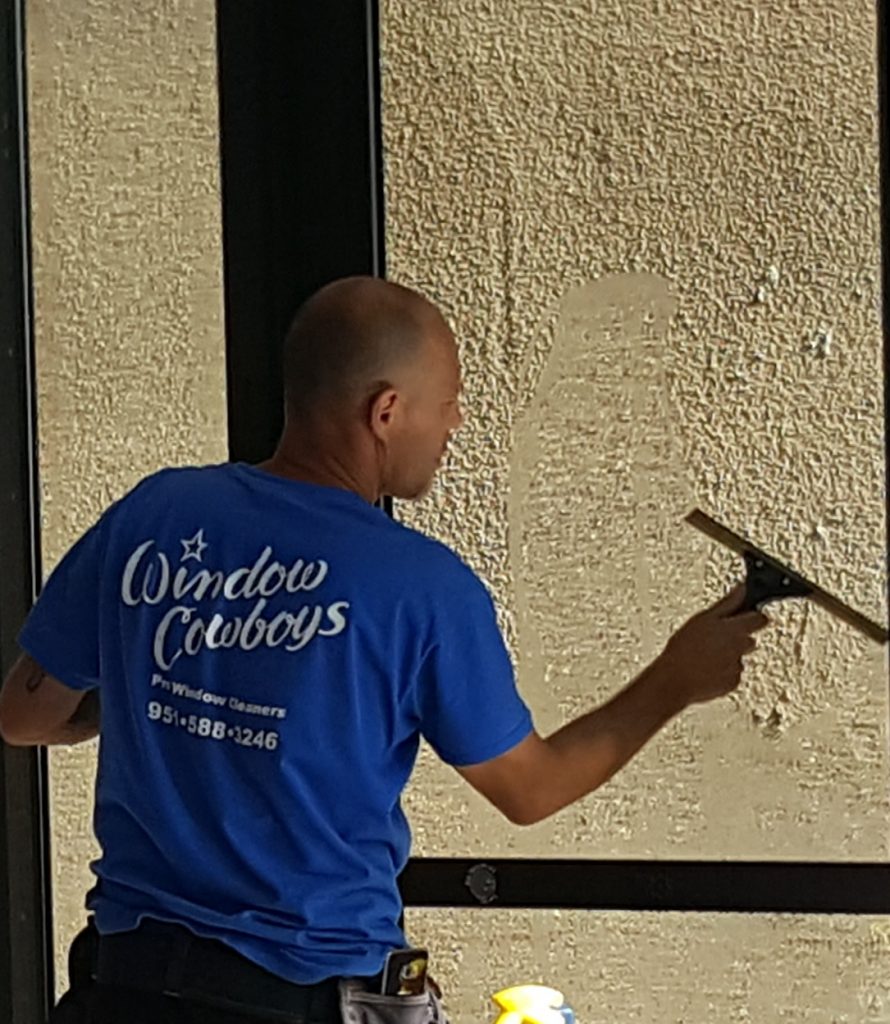 The inside of each window is cleaned using a 3-step process: Scrubbing using a low allergen soap, squeegee'd using scratch-reducing silicon squeegees, and all edges of the glass are carefully detailed with lint-free cloths.
Exterior Window Cleaning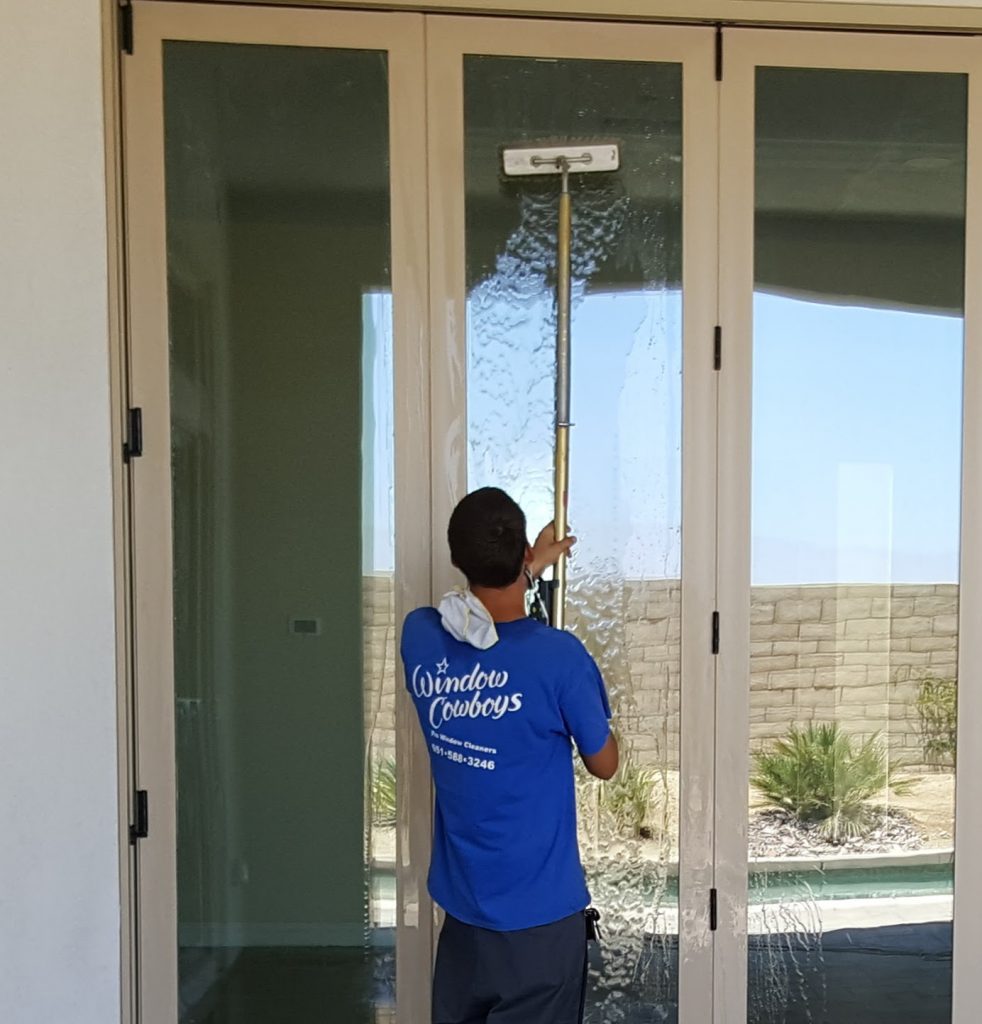 The exterior of each window is cleaned using a De-ionized cleaning system. At the end we apply a spot free rinse to each window to ensure we don't leave a residue that could attract dust, and gives more longevity to the cleaning.
Screen Cleaning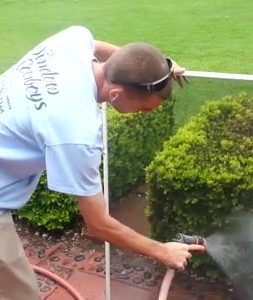 If applicable to your home screens are removed, depending on how soiled the screen is it will be brushed or we will use a detergent. We try to not over-clean screens it can wear the mesh over time.
Track / Sill Cleaning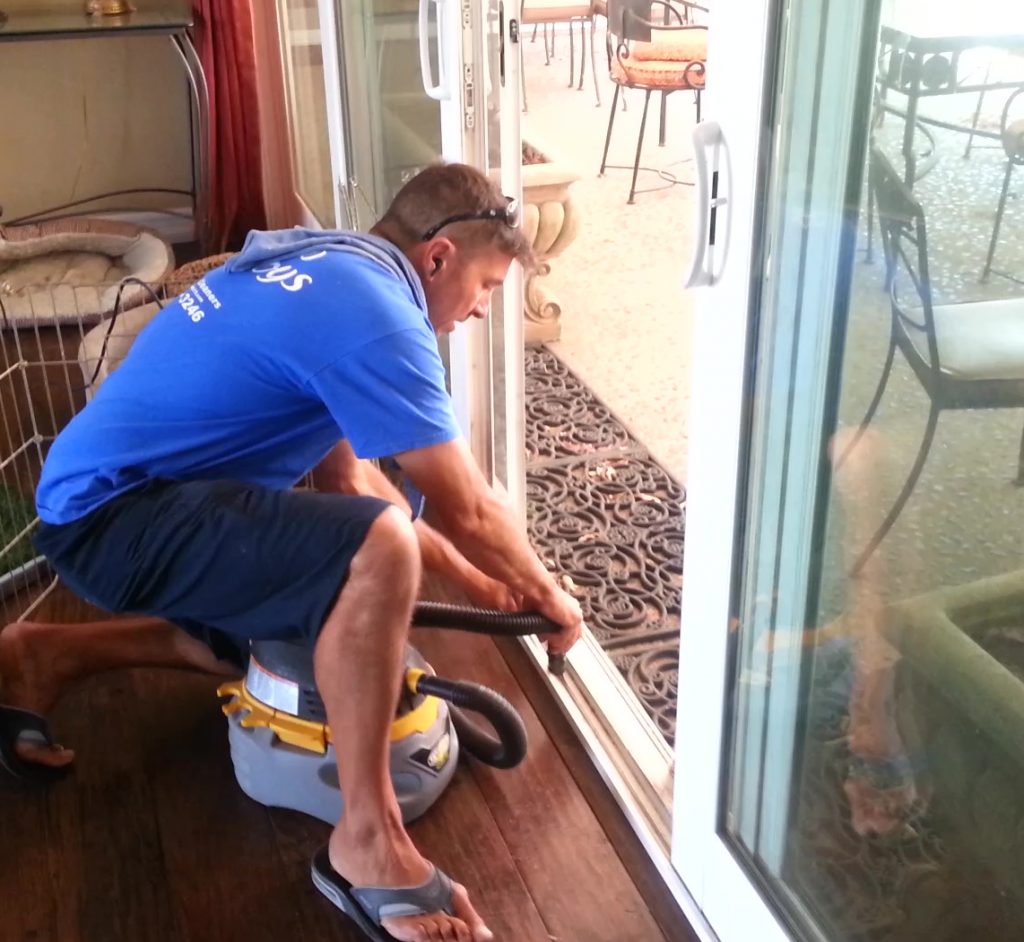 Our final detail includes a thorough wipe down of the window sills with a clean microfiber cloth to compliment your freshly cleaned and sparkling window glass. We also offer a Track Detailing Options for tracks needing extra attention
Window Cleaning Add-Ons
While you are getting your windows all sparkling and nice, consider adding some additional glass cleaning. During your window cleaning service appointment we can also deep clean the tracks, treat hard-water and oxidation build-up, or restore your shower door. These services can add some extra time to your appointment so if you are interested in adding them on, make sure to mention it on the phone when booking your appointment!
Commercial Window Cleaning
There is no job too big. Our uniformed professionals can handle everything from a local beauty salon to a college campus. Whether we are visiting you twice a week or twice a year, you can rely on us to show up.
We also provide the peace of mind that licensed, and insured window cleaners will be maintaining the appearance of your business. Let Window Cowboys brighten your world at work and at home too. Call today to have us give you a free on-site estimate.
We offer a comprehensive commercial window cleaning service that is tailored to meet the needs of your business. Our experienced team of window cleaners use the latest equipment and techniques to ensure that your windows are cleaned to the highest standard. We also use eco-friendly cleaning products to ensure that your windows are not only clean but also safe for the environment. Our team is also fully insured and we guarantee a professional and reliable service.
Window Cowboys is a professional window cleaning service that provides high-quality results. They use the latest technology and techniques to ensure that your windows are cleaned to the highest standard. They also use eco-friendly cleaning products to ensure that your windows are not only clean but also safe for the environment. Additionally, Window Cowboys offers competitive rates and excellent customer service, so you can be sure that you are getting the best value for your money.
Window Cowboys Window Cleaning Crew is a team of experienced window cleaners based in Southern Ca. The team is made up of experienced professionals who specialize in residential and commercial window cleaning. They offer a variety of services, including window washing, pressure washing ,solar panel cleaning and gutter cleaning.
Window Cowboys adds value over all other competition by providing superior customer service and quality workmanship. They offer a wide range of services, from window cleaning and maintenance to polishing and restoration. We also provide free estimates and consultations, so customers can get an accurate idea of the cost of their project before committing to it. Additionally, Window Cowboys is committed to using only the highest quality materials and products, ensuring that our customers get the best possible results. Finally, they offer competitive pricing and discounts for law enforcement, military and first responders.